Our Team
Our team at BrazilLink is composed of native Portuguese speakers with a university degree. We offer a background of solid teaching experience and an understanding of various teaching methods, which we can tailor to each student's needs. Needless to say, we love teaching our students! Continued training is the personal responsibility of our team. Their specialty is teaching Brazilian Portuguese as a foreign language. In weekly teachers' meetings, everyone gets up to date with the latest materials and methods. Our team is ready to help you feel at home at BrazilLink, right from the very first day. There is always someone around to answer your questions and keep you informed about cultural events and entertainment in Salvador.
Graça Gesteira
Master teacher
Graça has been a teacher of Brazilian Portuguese as a foreigner language for 14 years, and has more than 40 years of experience as a teacher for native Portuguese speakers. She has created and administered the Idioma – School of Portuguese, where she specialized in conversation and phonetics, and was also in charge of the course development. Since 2015, she's been the owner and director of BrazilLink. 
Graça has a degree in Portuguese, Linguistics and Literary Studies, and is constantly working to adapt her teaching to innovative methods and new technology. With the aim of getting more familiar with the methods of various foreign language schools, Graça took courses in various countries around the world, for example at the Italian Institute in Firenze and the IBI in Buenos Aires.
She is the author of the book "Portuguese in Brasil V3" and co-author of "Portuguese in Brasil V3". We use these books in our courses.
Cristina Leifer
Ph.D. Teacher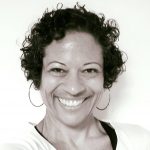 Cristina Leite Dantas is a doctor in performing arts. She studied at Federal University of Bahia (UFBA). She specialized in psychoanalytic theory at the Brazilian school of psychoanalysis and Medical school of Bahia  and graduated in psychology at UFBA. She worked as a professor of Portuguese for foreigners at University of South Florida (Afro-Brazilian Culture and Society), at University of Virginia and at Spelman College. In june of 2014, she received from the University of South Florida the "Certificate of Achievement/ Best Advanced Portuguese Instructor" in the Program "Afro/Brazilian Culture & Society". Her artistic name is Cristina Leifer. She is also an actress, performer, director of theatre and cultural producer.
Lucas Rodrigues
Teacher
Lucas graduated in Vernacular Literature at the Federal University of Bahia (UFBA). He is part of the LINCE group (Center for Studies in Culture and Language Teaching), engaging in research on teaching and learning Portuguese, both as a native and foreign language. Currently, he is a graduate student at UFBA's Portuguese Abroad course. Lucas speaks Italian at an advanced level and English at an intermediate level. He has an experience with English language teaching at primary and secondary levels.
He is also a volunteer in PROSOM / UFBA group for translation of texts in Italian to Portuguese.
Heide Duarte
Teacher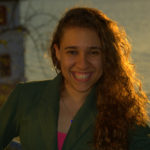 Heide graduated in Portuguese at the Federal University of Bahia (UFBA). She's currently an undergraduate student of Portuguese as a Foreign Language at the same university, as well as student in Cultural Studies, History and Languages at UNIJORGE. During her first degree she worked on the research project "Aspects of Popular Portuguese in Bahia State," under the supervision of Professor Dante Lucchesi; her own research was titled "Variation in number concordance in nominal elements in Afro-Brazilian Portuguese: a syntagmatic approach".
She has taught Portuguese as a foreign language since 2013 and worked at private language schools as well as on extension courses at UFBA (NUPEL and PROFICI/PROEMPLE). Heide speaks Spanish at advanced level, English at intermediate level, and French and Italian on a basic level.
Edna Leandro
Teacher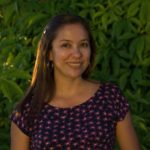 Edna has been working with students from abroad for fourteen years. She loves the work that she has been doing since returning from the United States where she lived for two years, and where she recently did a refresher course.
Edna studied Portuguese and Literature at Bahia University (UFBA) and has spent  fourteen years of work in the area of PLE, focusing on language variation, sociolinguistics, historical linguistics and phonetics; language, culture and international relations. Her experience was developed with a wide range of clients, inclduing diplomats, executives of multinational corporations and international banks, teachers from different areas, and trained professionals. She's highly skilled in teaching PLE to students from various nationalities who have specific difficulties in their learning process.