LIVE THE LOWER CITY
1st DAY
LOWER CITY – MODELO MARKET, THE FAIR OF SÃO JOAQUIM AND THE CHURCH OF SENHOR DO BONFIM
1. Brief history on the MODELO MARKET
Modelo Market Visit
Mercado Modelo is a free market that sells handicrafts, lace, musical instruments and many souvenirs from Bahia. It was inaugurated in 1912 but suffered three fires and its current structure was inaugurated in 1969. According to legend it is said that the basement was used at the beginning of the century as a prison for the slaves.
LUNCH at the restaurant MARIA DE SÃO PEDRO
The restaurant is the first specialized in food typical of Bahia and is more than ninety years old. It began with the cook Maria de São Pedro, a black and strong woman who knew the secrets of Bahian cuisine and became very famous in Bahia. Orson Welles, Pablo Neruda and Jean Paul Sartre attended the restaurant and Jorge Amado, Carybé and Calasans Neto were regular customers. Maria de São Pedro died in 1958, at the age of 57. Today, the restaurant manager is his youngest son, Luis Domingos, who is also a unique character in the history of Bahia.
2. Brief history about the SÃO JOAQUIM FAIR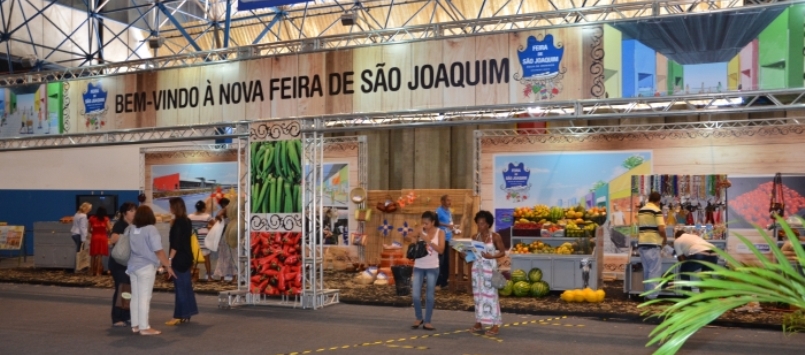 Visit to the São Joaquim Fair
One of the oldest and most popular free markets in Brazil. Its emergence was random with many aisles and stalls forming a maze. There you will find everything to buy. Fruits, vegetables, flowers, necklaces, clothes, meat, cachaça, candomblé sacred objects and even animals. After a fire in 1964 the former Água de Meninos Fair gave way to the current São Joaquim Fair. Its origin has historical connections with the black population and candomblé. "It's a space full of history. It is the face of Bahia. If we lose it, we are losing part of our history, "says the anthropologist Ordep Serra.
3. Brief History of the CHURCH OF BONFIM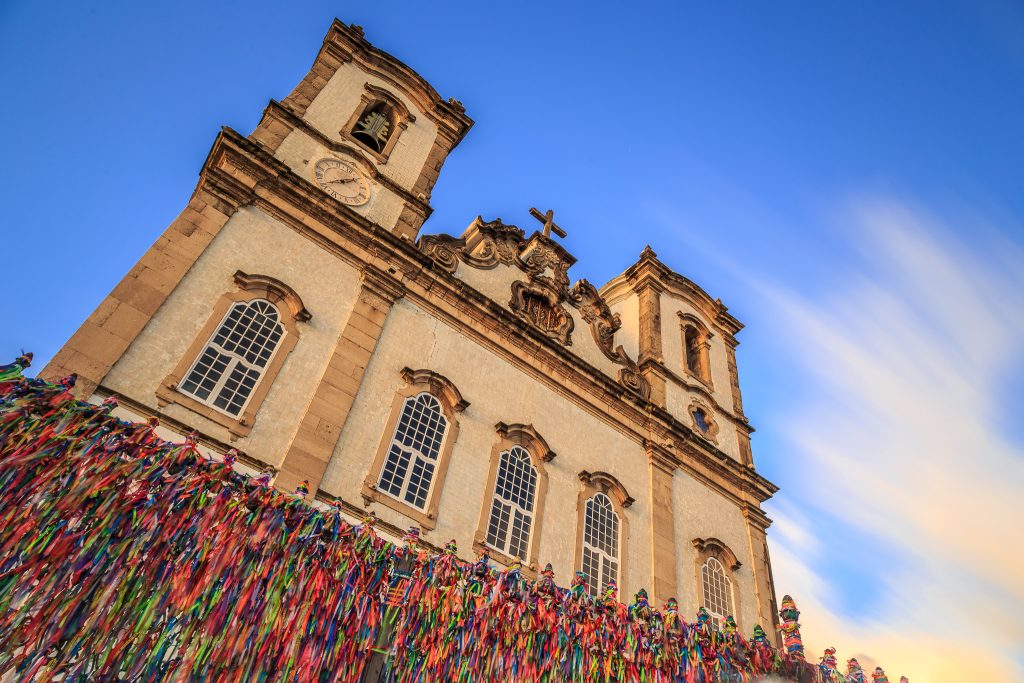 Visit to the Church of Bonfim
With an architecture of neoclassical style and baroque façade the Church was built in 1746/54 to accommodate the image of Senhor Bom Jesus do Bonfim brought from Portugal in 1745. Today it is a Catholic Church but with a strong connection with the black people of Bahia. Its traditional party has sacred candomblé rituals with symbolic washing.
CLOSURE
Sunset at the PONTA DE HUMAITÁ